Two colleagues and I travelled to Skopje recently to meet some developers, go through some requirements we had, and distribute some neat new business cards.
Travel
I missed last week's self-imposed blog post deadline. But that's because I was travelling for work.
So, this week, I decided to post about the fact that I've been travelling. We were going to see an agency we are contracted with called Endava at their Skopje office in Macedonia (also sometimes known as the Former Yugoslav Republic of Macedonia, or FYROM).
It was a chance to talk through some of the issues we've had with our website and content management system lately and discuss how we might resolve them.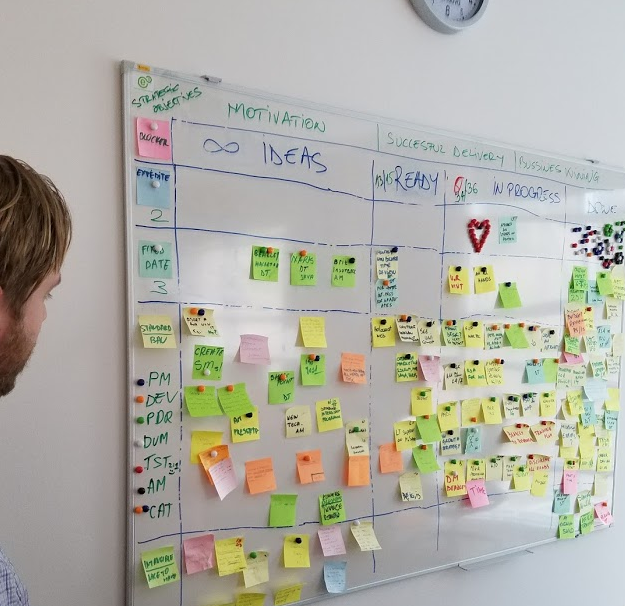 We spent some time learning about their processes, often noting the similarities between their own use of kanban boards and ours, the daily stand-ups or scrums, and so on.
I say "we": I was travelling with my colleagues Joe and Robyn.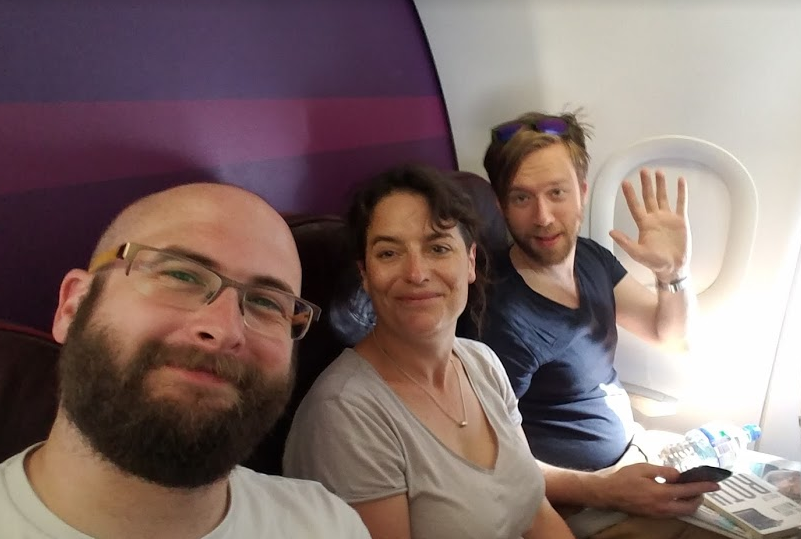 It was a tiring trip but, on a personal level for me, provided an opportunity to catch up with some friends in Skopje as well.
Meeting with the agency and taking time to talk through the issues proved to be very useful.
Business cards
Before we went out, my colleague Joe produced a set of business cards for us to hand out at the agency.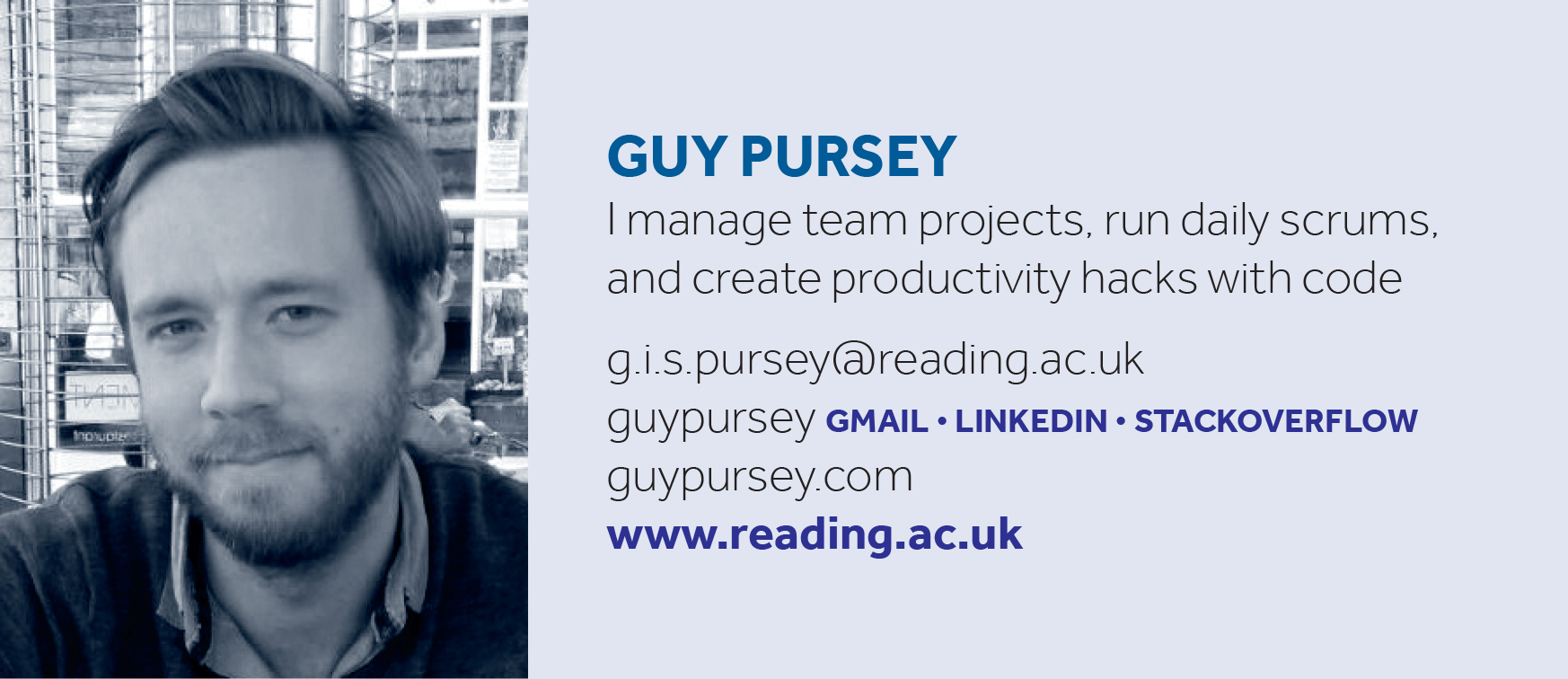 Instead of putting our job title up there, Joe had the good idea of actually describing what we do in our roles. Joe was also responsible for making them look as good as they do.
Job articulation
Writing something brief enough to fit on the card was a challenging exercise but a useful opportunity to reflect and focus.
Here's what I settled on in the end:
I manage team projects, run daily scrums, and create productivity hacks with code
I also decided to go fully asynchronous, by including my email address and various profile details but leaving off my phone number.
The resulting cards are very neat and a little bigger, in size, than a strip of chewing gum. We also got little cases to hold them and hang off keyrings. Joe ordered the lot through Moo.com and they arrived within a couple of days – just in time for our trip.
The power of scarcity
For some reason, I decided to only take a few cards with me. I think I was worried about losing the batch on the journey. So I left most of the box on my desk in the office.
It meant that Joe and Robyn were happily handing theirs out to everyone at the agency while I was a bit stingier.
We had joked that this would make mine the rare cards and therefore more sought after. Like the Panini collectible stickers I used to get when I was a kid. This then actually came true when a few of our colleagues at the agency asked me on the last day why they didn't get one of mine. They wanted to complete the set. Or perhaps just my contact details.
I'll take more with me on future trips so that I can be more generous with them. But there's a lesson about scarcity and demand in here somewhere…
Next
Once I get back into the rhythm of posting, I hope to share more about our own new project board and the way we've been micro-engineering scrum to work better for us.
I also have some more posts in draft on the now-not-so-recent EU referendum results and data visualisation – a good topic of conversation with our Macedonian and Romanian colleagues in Skopje we found.